Providing Superior Pool Services Since 2003
Providing Superior Pool Services Since 2003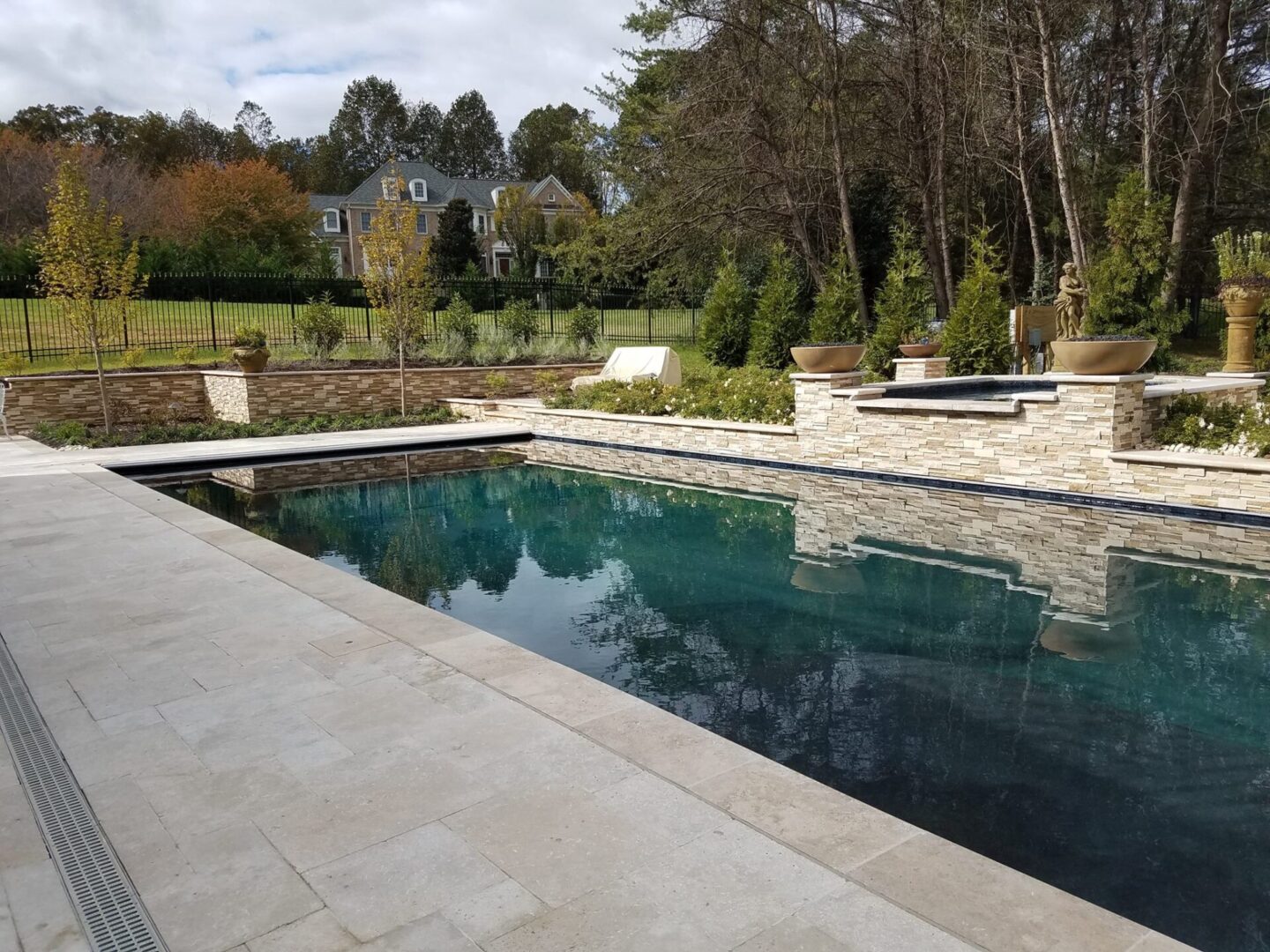 Your Partner In Maintaining
Your Swimming Pool
Your Partner In Maintaining
Your Swimming Pool
Equipment Repairs and Replacements
Want To Hear What Our Customers Are Saying?
Hasan Ibrahim
September 16, 2022.
Not very often you can say about a company that they "Says what they will do and Does what they say." I had my first experience with Countryside Pools and all the commitments made including timelines were met by them. We went from grass in the yard, to a functioning pool in 8weeks. The Countryside team is dedicated, honest, punctual and they take a tremendous amount of pride in their work. I would highly recommend anyone consult with Gina & Albert to discuss their pool project. Keep up the good work guys!
jennifer ashby
September 15, 2022.
Countryside Pool Services laid a concrete patio for me. During the HOA approval process they were very helpful and responsive. They completed the work in the timeframe they gave me and did an excellent job! I highly recommend them!
Matthew Azukas
December 8, 2021.
Countryside Pools have been great helping get our pool up and running and every time I have questions Gina or Albert take the time to answer them in full. In addition, their staff has always been friendly and willing to teach me about my system in detail. I highly recommend Countryside Pools if you're looking for someone to help service your pool.
Tara Judge
September 24, 2021.
We've been working with Countryside for 4 years and always appreciate their timely and professional work. Additionally, they offer practical advice for dealing with some of the challenges of owning a pool. We truly appreciate the entire staff!
David Fanning
September 3, 2021.
We had Countryside Pool install a new salt generator for us. The installation went smoothly and Nate was very professional.
Dario Valli
August 30, 2021.
I've used Countryside Pool Service for several years and they consistently deliver exceptional service. They are tremendously knowledgeable, always professional, and go the extra mile to ensure top quality service is provided. At the front is Nate! He is their franchise all star—professional, thorough, and extremely knowledgeable! Recently, I had a pump motor failure and they quickly got a service call scheduled within a day. Nate called in advance to discuss the issue in order to ensure he showed up fully prepared with all the parts, and when he discovered my original pool builder did a poor job in electrical work, he went the extra mile to fix it all. While all their staff is terrific, Nate is the one I ask for when I have difficult issues. Give Countryside your business, I think you'll never go looking for another service provider.
Sandie Miles
June 14, 2021.
Would recommend Countryside to anyone thinking about putting in a pool. They held our hand start to finish and WE LOVE IT!! Their design was classic and we the colors they helped us pick out go perfectly with our house. We had so much fun building with them we'd do it again at our next house!
Alfred Garcia
April 30, 2021.
Love these guys! Hard working, knowledgeable & honest!
We're very happy with Countryside's complete renovation of our 30-year-old pool and spa that included leak detection, re plumbing, equipment, plaster, tile, coping. Albert and Nate took ownership of the project like it's their own pool. They visited often to plan, and we feel they employ skilled people to do things right, both in-house and subcontractors. We shopped around well over a year and found them most responsive and knowledgeable and competitively priced for the various aspects of our renovation. (will post pictures soon)
Jean Smith
March 17, 2021.
We started using Countryside last year and are love them. After shopping around for prices they were the cheapest and most reliable. Everyone is very knowledgeable, courteous and pleasant. This year we replaced a water feature and added a heater and AMAZING service as usual. Love the suggestions on different water features. Gina, Albert and the whole gang are AWESOME!!!!